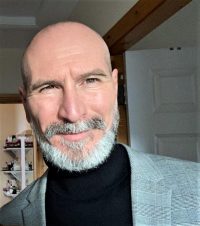 I never thought about myself in these terms before, but I think I'm an idealist. To put it simply, I just want things to be nice for everybody. I always had a hard time understanding why people can't live in harmony. Why does one have to have more at the cost of another? Why is it so hard to say a kind word and do a kind deed? Why are we complicating our lives to unreasonable levels when simplicity has so much beauty? Why are we giving in to certain social pressures, when deep down most of us wish it was some other way? Is it possible to create a life that I truly like and can that life be achieved against all odds?
You would be surprised how many things can be done just when you try – as the saying goes "nothing ventured, nothing gained". So, I always tried to live my life holding myself to high values and staying true to my principles. I knew if I'm empty myself, I will have nothing to give to someone in need. So, I found my source and kept connected. Happiness has a strange way of finding you. They don't teach you that in school. So, I dedicated myself to a life of service.
I gave up a career opportunity in banking at a young age, and moved to a less fortunate part of the world to do mission work. That set me on a path of doing charitable work for many years to come. Helping people became my passion. When I first came across life coaching, I knew right away this would be an excellent opportunity to help change lives and make dreams come true. Shortly after that I began my training to became a certified life coach with Life Breakthrough Academy. My name is László Balogh. How can I help you today?